Labor Day weekend: take a rest (if you are driving or otherwise) and stay safe.
Thanks again to Andrew and Christy of District CrossFit for letting me and my brother drop in for a WOD on Saturday. Great box, great coaching, and really great people! They are growing a really good community there. If you are ever in the DC area be sure to drop in for a WOD with them. 
Me and Andrew from District CF (Christy was training a client):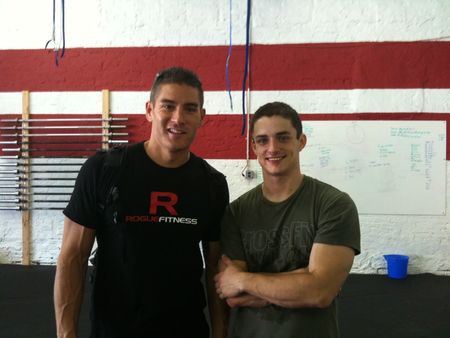 "3 Bars of Death" WOD demo at Valley CrossFit by CrossFit Again Faster video [wmv] [mov]
Reminder: Gym is CLOSED tomorrow (Monday)! See you all on Tuesday for some <brutal> fun!