Quote of the Day: "Rest is the sweet sauce of labor" ~ Plutarch
Jenna had her baby shower today. Check out this CrossFit cake!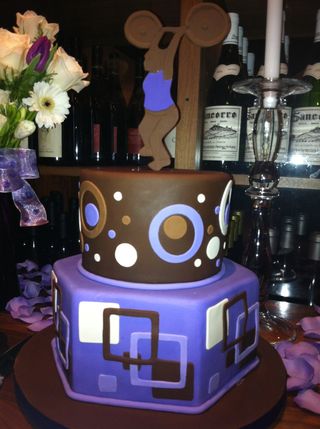 Mikko Salo completes "Fran" in 2:17 – video [wmv] [mov]
From Moe: "Attention Early AM Squatchers…this week starts the Monday, Wednesday 6am schedule (no more Tues/Thurs)! Come on in and experience early morning Happiness in the Pain Cave!"
Hope everyone had an active rest day today. Or at least you did some Euro Training. Time to kick off another week of training. Who's birthday WOD(s) are we doing? What benchmark may make an appearance? Will Jeremy D. showcase his Dance Central rump-shaker skills somehow before the 6pm WOD on Friday? More importantly will we start seeing some "Euro Training" work it's way into the box? I am a FAN! Combine with shake weights and watch the results fly.
"EURO…TRAINING…EURO…TRAINING…TIME!"
Euro Training: