Coaches WOD on Saturday: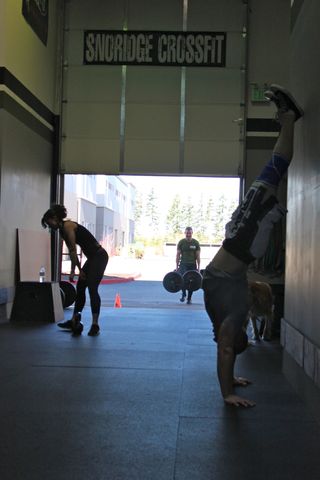 Read: Rest: A Four Letter Word by CrossFit Lisbeth
Want to know what the CF Games are? Want to get motivated to train? Watch this:
Remember the 2010 CrossFit Games? – video [wmv] [mov] [HD mov]
Hopefully Sean and Jenna are getting a little bit of rest with a newborn. Congrats to Sean, Jenna and Audrey on welcoming Baby Brinkley into the world! The family is home, healthy and happy!