5 rounds for time:
200m Row
12 Medicine Ball Cleans (20#/14#)
7 Handstand Push-ups
200m Run
Results
View this photo
View this photo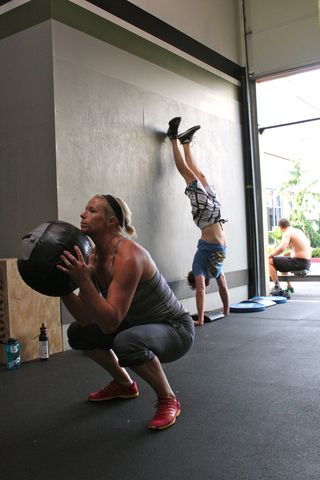 Muscle-Up fever continues! Dustin got his first muscle-up tonight and then hit a couple more! He also doesn't use a false grip. Lindsay also PR'd pre-WOD with a kipping handstand push-up with one abMat. Have you PR'd something recently? Share it on the whiteboard. Better yet we need to install a "PR Board" for documentation. Each time you PR write it down. After a month we will wipe it clean and start again.
Dustin's 2nd Muscle-up:
CrossFit Kids is now back. We will start the next 5 week session on Saturday Oct. 8. We will be bringing back Squatch Kids for five Saturdays at 0945 beginning 10/8. Cost will be $50 per 5 week session (5 Saturdays) and we will be focusing on ages 5-9. Sign-ups will be via Mindbody Online. There are a limited number of spots. Please sign into your account and then purchase a CF Kids Session for each little one. Second sibling rate is $40. 
Squatch Kid X-ing: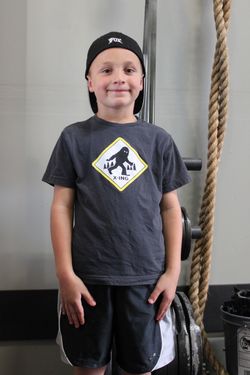 "Shoulder Mobility" with Coach Mike Burgener – video [wmv] [mov]