Ring Dip (Weighted) 3-3-3-3-3
Ring Dip (Weighted) 3-3-3-3-3
Use the heaviest weight you can for each set.
Rest as needed between sets.
* Focus must be on hips traveling below rings. Rings should touch armpits (shoulders below elbows). Do not bend forward and trap your hips. Scale to unweighted strict ring dips, bar dips, or dip negatives.
AMRAP 15 mins: Push Press, Box Jumps and Runs
Complete as many rounds as possible in 15 mins of:
10 Push Press (115#/75#)
10 Box Jumps (24″/20″)
Run 200m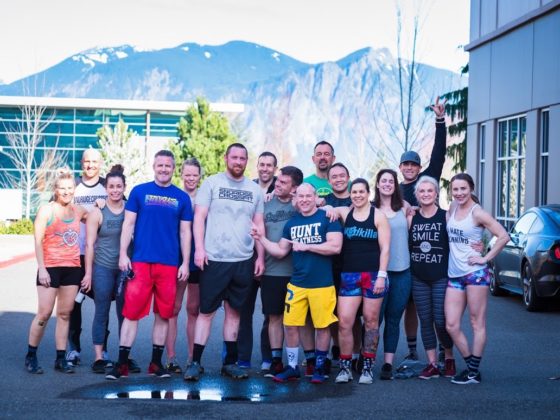 Photo by @robcwilson
Happy 500th WOD to Joel! Perfect day to celebrate with the gang doing some running, pressing and jumping.