4 Individually Timed Rows:
500m Row
Each row is a max effort. Rest 3 minutes between rounds.
Checkout WOD:
"Abdominator"
2 Rounds for Time of:
20 Toes-to-bar
20 AbMat Sit-ups
20 Overhead Sit-ups (35#/15#)
Results
View this photo
View this photo
Both WOD's had the same mysterious effect: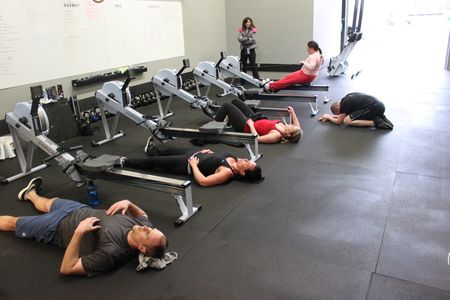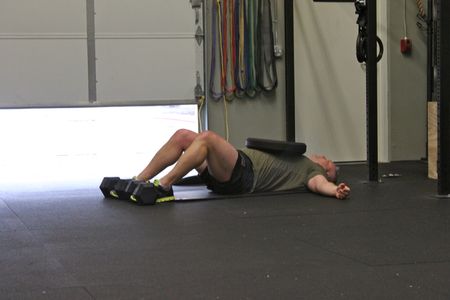 Happy Birthdays to Jorge, Natalie and Josh H. this week! Jorge counted today as his birthday WOD since he loves rowing so much and I forgot to take his picture rowing tonight. Tomorrow's WOD will be a birthday WOD combo for Natalie and Josh. If your birthday is coming up let us know and we will program a birthday torture…um…workout present!
Phoenix area affiliates compete together in Workout 11.1 of the Reebok CrossFit Open – video [wmv] [mov]
Check the Leaderboard for results on the CrossFit Games Open (Select Northwest Region to filter to our region)
The Overhead Sit-up:
Anchor your feet under dumbbells
Start on your back with a bumper plate at arm's length extended directly over the eyes
Complete a sit-up with the plate directly overhead 
Complete the sit-up with the "head through" similar to a press
Return to the start position