For Time:
500m Row
50 AbMAt Sit-ups
400m Row
40 AbMAt Sit-ups
300m Row
30 AbMAt Sit-ups
200m Row
20 AbMAt Sit-ups
100m Row
10 AbMat Sit-ups
Results
View this photo
View this photo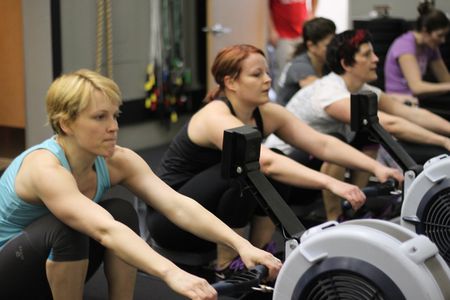 "Efficiency Tips: Rowing" with Matt Chan video [wmv] [mov] [HD mov]
Some good tips in the above video on basic rowing stroke and technique for body position. Watch and practice!
Congrats to Jill for getting her first three pull-ups today, Lindsay RX'd her first ring dip yesterday, and Natalie for hitting her 250th WOD!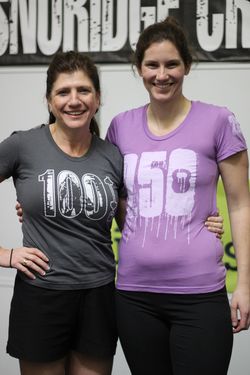 Open Competitors: If you completed 12.4 then don't forget to submit your score so we can validate it. Last chance to complete if you haven't yet is 11am tomorrow. Bring your best wallballs and double-unders and get ready for a quad smoker.