Strength WOD:
Every 1 minute for 6 minutes complete:
1 Power Clean + 3 Front Squats
(Use 70% of your 1RM)
Conditioning WOD:
For time:
500m Row
50 Double-Unders
50 AbMAt Sit-ups
400m Row 
40 Double-Unders
40 AbMAt Sit-ups
300m Row
30 Double-Unders
30 AbMAt Sit-ups
200m Row 
20 Double-Unders
20 AbMAt Sit-ups
100m Row 
10 Double-Unders
10 AbMat Sit-ups
Results
View this photo
View this photo
(Nadia apparently loved the music last night)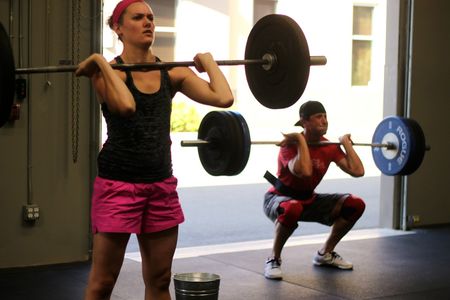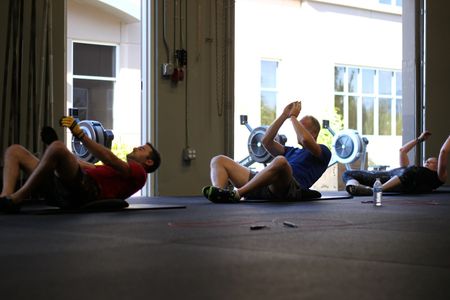 On the Shoulders of Giants – CrossFit Journal [article]
Events: 
31Heroes Team WOD is Saturday 8/9!
Our annual participation in the 31Heroes Memorial Team WOD will be this Saturday, August 9th at 9:30am. We will run waves for both the main class and the advanced class at 10:45am. This is a team workout with a partner. You will get one bar and one box per team so no mixed teams. This is a fun and very challenging team workout in honor of our fallen heroes. Please see the link above for more details on why this memorial workout exists.
If you want to officially register and get the fundraiser t-shirt you can do so at the below link.