For time:
400m Run
30 Back Squats (95#/65#)
400m Run 
20 Front Squats (95#/65#)
400m Run  
10 Overhead Squats (95#/65#)
* Work on Chest-to-Bar Pull-ups for 8 minutes prior to WOD 
Results
View this photo
View this photo
James is a very serious runner: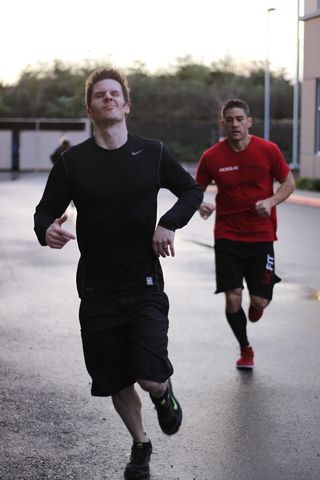 Picking up. You all know the drill. Let's put our stuff away: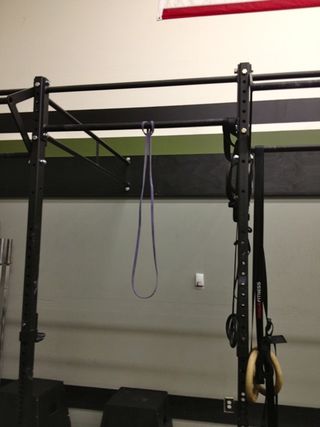 Today was light and fast. Bring your tall socks tomorrow if you like to climb. We are gonna get kind of heavy too. 
Some pretty cool advanced tips that may help you be more efficient or faster in a WOD.
Efficiency Tips: Ground to Overhead by Eric O'Connor and Chris Spealler: CrossFit Journal
Notes:
Two Down: CrossFit Games – The Rundown on 12.2. Burpees and snatches down. Three mysteries remain.
Nutrition: If you have Paleo questions, don't hesitate to ask us. Or ask to borrow a copy of the Paleo Solution. Let us know how we can help. Oh yeah, and ditch your scale if you let it own you.
5 Reasons to Break Up With Your Scale | Whole9 | Let us change your life.