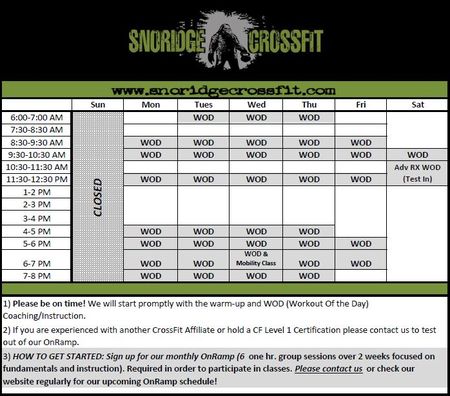 Schedule (CLICK to enlarge)
What should I expect?
At SnoRidge CrossFit we focus on ensuring you are receiving solid quality coaching, guidance and instruction in every class so that you can effectively maximize your fitness and CrossFit experience. We do not "Start the clock and just yell Go!". We foster a fun training atmosphere with workouts that change daily to keep you from getting bored.
Our workouts are made up of movements that are functional and common in everyday life and athletic activities. We program workouts that help you measure your performance, track your progress and deliver results. Workouts are short, intense and fit into anyone's schedule. Our gym is postive, supportive, and dedicated to ensuring everyone is making progress and achieving their fitness goals.
Classes are approximately one hour long and consist of:
Structured warm-up
Skill specific instruction and solid coaching on the skills and movements
Strength and Conditioning, Olympic Weightlifting, Gymnastics, Powerlifting skill sessions
An intense CrossFit WOD (Workout of the Day) that changes daily
Scaled to all fitness levels and abilities
Skills and stretching/mobility work
Supportive small group training environment and atmosphere
A programmed workout under the supervision of an experienced CrossFit certified trainer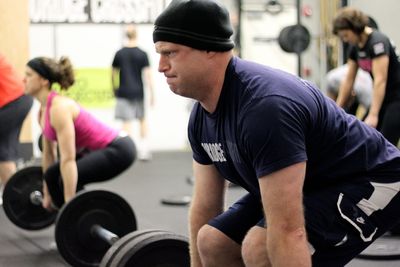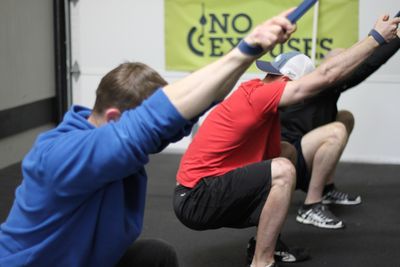 Get Started! OnRamp: $175 (plus tax) – Includes all 6 OnRamp Classes, remaining two weeks of month at unlimited classes (30 days from start of OnRamp) and the SRCF/Whole9 Nutrition Guide
Monthly Unlimited Classes: $135/month (plus tax)
Unlimited Couples/Partner Discount rate: $240/month (plus tax)
Limited Monthly Classes 2 x / week: $90/month (plus tax)
– Both members must be unlimited to receive couples discount
– Works out to ~ $8/class for unlimited rate
– Works out to ~ $11/class for limited rate
Drop-in fee: $20 includes tax (for experienced CrossFitters) or just buy a shirt
Please add 9% sales tax to all member fees

Military/Law Enforcement/Firefighter/Student 20% discount available

Discount for 6 months advance pre-payment: 15% off (Please contact us)

Discount for 12 months advance pre-payment: 20% off  (Please contact us)

Traveling CrossFitters

always

welcome. Please call or email.
CrossFit Teens: Age 16 and up may be permitted to enroll in OnRamp and attend regular classes (pre-enrollment Q&A required). Please contact for further details.