Strength WOD:
2-2-2-2-2
Thruster
Conditioning WOD:
For time:
"SED PT Test" from CrossFit Centurion
400m Run
45 Kettlebell Swings (53#/35#)
400m Run
30 Thrusters (95#/65#)
400m Run
15 Pull-ups
400m Run
* This is the PT test the Special Enforcement Detail runs every 6 months. It must be completed in under 15 min. to pass.
Results
View this photo
View this photo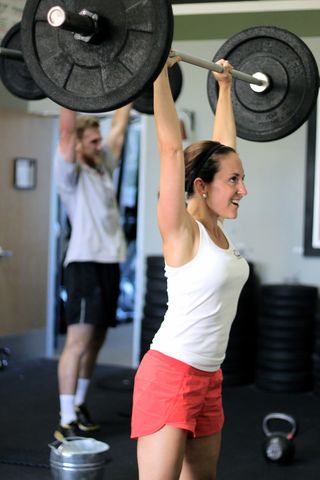 Dog Days of Summer: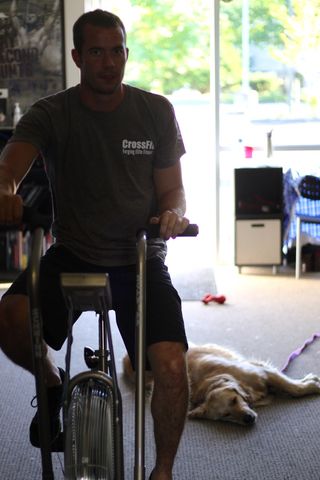 We brought this WOD home with us from our trip to Sacramento (and a couple drop in's at CFC, our home away from home). This PT test is a hard and fast chipper that is a great test of motor and minimal load.
"A Beautiful Thing" with Lisa Long and Rory Zambard – [video]