For Time:
Alternate 10/9/8/7/6/5…down to 1 of Deadlift (225#/155#) 
with 1/2/3/4/5/6…up to 10 of Parallette Shoot Throughs
*Complete a 200m Run each round and finish with a run
Results
View this photo
View this photo
Frank DL's and Shoots it: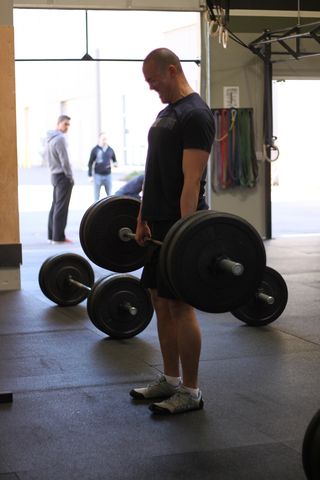 Shoot Throughs added up in this workout, and became the limiter for most. Ensuring the opening of the hips after shooting it forward and jumping back meant many had to scale this late by hopping back through. This movement is great for emphasizing hip extension (pictured below), and core and shoulder/tricep strength. Amanda even gave me a great programming idea to combine these with man-makers!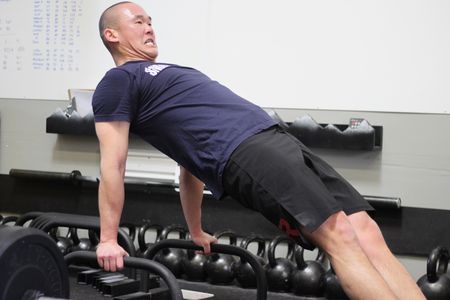 Tomorrow is the last day to compelte Open 12.5. 11am for those wrapping up the Open. If you have finished then don't forget to submit your score.
Because some of you missed this video the other day. Worth watching:
"Efficiency Tips: Pull-ups" with Chris Spealler video [wmv] [mov] [HD mov]