Shoulder Press 3-3-3-3-3
Shoulder Press 3-3-3-3-3
Use the heaviest weight you can for each set.
Rest as needed between sets.
2 RFT: Rows, Air Squats, Sit-ups, Push-ups and Pull-ups
2 rounds for time of:
Row 500m
50 Air Squats
40 AbMat Sit-ups
30 Push-ups
20 Pull-ups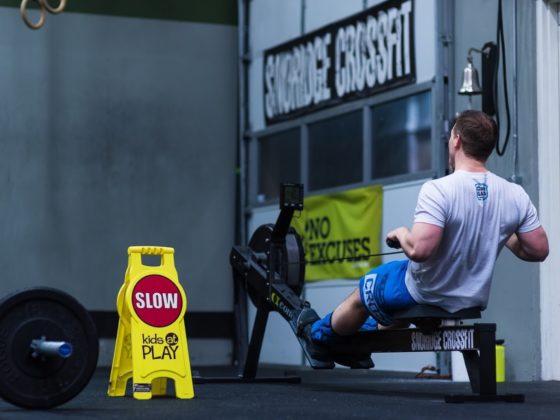 Slow Kid at Play Photo by @robcwilson
17.1 score deadline has been extended by CrossFit to Tuesday at 5pm. Get those scores in if you haven't already!
Due to Snowmageddon '17 Part Deux we had to cancel tonights 6pm and 7pm classes.  Between the traffic nightmare and the Parkway being shut down and looking like a used car lot it made sense to make the call.
Note: Tuesday 2/28 the 6am and 8:30am classes are also cancelled! So far all other classes are on schedule.  Stay tuned to our Facebook group for updates!