Shoulder Press 5-5-5
Shoulder Press 5-5-5
Use the heaviest weight you can for each set.
Rest as needed between sets.
10-8-6-4-2: Hang Power Cleans and Push Jerks
10-8-6-4-2 reps, for time of:
Hang Power Clean (155#/105#)
Push Jerk (155#/105#)
BTWB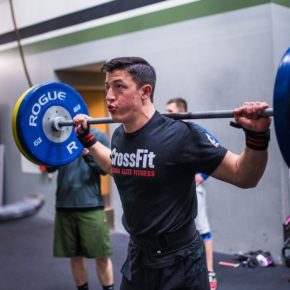 Photo by @robcwilson
We are very excited to welcome Coach Kelby to the team! He will be coaching the 5pm and 6pm classes on Wednesdays and Thursdays for us. After pestering him to get his L1 awhile back and then put it to use as an intern for us he is ready to coach people's faces off!
Regionals have begun! Stream it live on YouTube or on games.crossfit.com
Schedule below:
How to Watch the 2016 Regionals