Skills: Handstands, Handstand Walks, Handstand Push-ups
Practice:
Handstand
Handstand Walk
Handstand Push-ups
FT: 400m; 5x Handstand Push-ups and Front Squats; 400m
For time:
Run 400m
— then —
5 rounds of:
5 Handstand Push-ups
10 Front Squats (135#/95#)
— then —
Run 400m
BTWB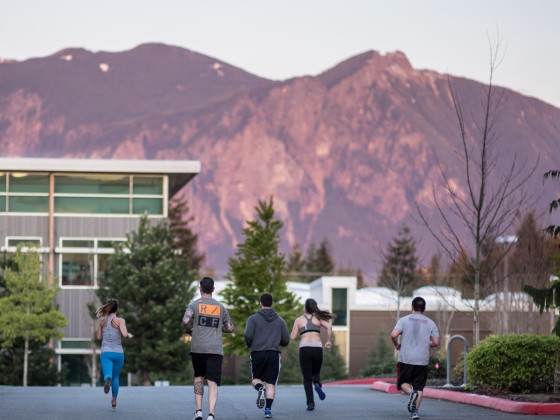 Photo by Rob W.
This is incredible athleticism: Sam Briggs, 30 muscle-ups in 3:03 – [video]
Events:
Get signed up for the PaleoNick cooking seminar this June! All day (10am to 4pm) on Sunday for the lecture plus cooking or you can just attend the lecture (10am to 1pm). Registration is below.
We are limited to 24 spots and there are a little over half remaining. Sign up before we start pushing this to other local affiliates.
Cost: Lecture plus Cooking Seminar $175 per person and you will leave with 16 portions of two paleo/zone meals. Lecture only $40 per person.
Date: Sunday, June 28
Time: 10am to 1pm for lecture plus lunch; 10am to 4pm for lecture plus cooking seminar
Where: SRCF
June 28, Nutrition and Cooking Seminar – SnoRidge CrossFit – Snoqualmie, Washington
June 28, NUTRITION LECTURE ONLY – SnoRidge CrossFit – Snoqualmie, Washington