3 Rounds for time:
15 Overhead Squat (95#/65#)
15 Pull-ups
15 Split Jerk (95#/65#)
15 Toes-to-Bar
15 Hang Squat Clean (95#/65#)
15 Weighted Sit-up (45#/25# Plate)
Results 
View this photo
View this photo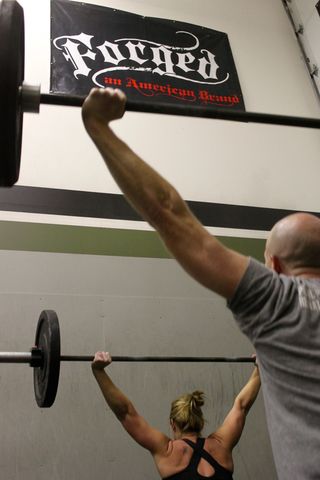 This WOD was a smoker. Limiting this to one bar and tying it to the limit of your overhead squat with good technique kept the scaling and time ranges where they should have been. Watching several classes today I saw a lot of improvement and great form with overhead squats. It was also a great opportunity for good development with the split jerk and hang clean (which the loads were relatively light for a jerk since they were limited by the OHS).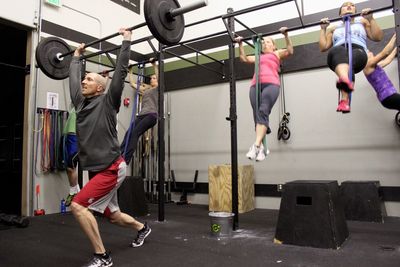 Notes: 
Grow Your Mo by Hilary Achauer – CrossFit Journal 
Closed tomorrow for Turkey Day and we will have one class Friday at 1030am. Saturday will be on the normal schedule. 
If you haven't heard about the SRCF Paleo Potluck/Ugly Christmas Sweater Party on Dec. 10 then ask us in the gym! Details are on our FB Group and it's being hosted by Amanda and Mike L. Be there and look ugly!