Snatch 1-1-1-1-1
Snatch 1-1-1-1-1
Use the heaviest weight you can for each set.
Rest as needed between sets.
Full Squat
5 x AMRAP 3 mins: Power Snatches, Push-ups and Air Squats
For 5 cycles:
AMRAP in 3 mins of:
3 Power Snatches (135#/95#)
6 Push-ups
9 Air Squats
Rest 1 min between each cycle.
For each cycle restart the AMRAP.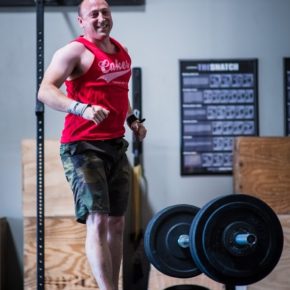 Photos by @robcwilson
I was pleasantly surprised to see some snatch PR's today after the cleans and deadlifts the past two days. Congrats to those who hit PR's (there are a couple with no red ink that should be on there).
Plan on doing the 31Heroes Team Workout next Saturday (8/13). We program this annually and it will be next week to allow time for me to replace a couple climbing ropes.
No weekend plans? Then come to our SRCF Potluck this Sunday afternoon!
Events:
Our summer picnic potluck is coming up this Sunday at 2pm! Mark your calendars!
What: SRCF Summer Potluck BBQ
When: August 7th (Sunday) at 2 pm until dusk
Where: Jeanne Hansen Park in Snoqualmie Ridge.
Having it at the park means space for games, kiddos, and using the picnic shelter and grills.
Bring your own food to grill, drinks and a dish to share!
We will have SpikeBall, Cornhole, Ultimate Frisbee, football, soccer…