3 Rounds for time of:
400m Run
15 Squat Snatch (75#/55#)
9 Handstand Push-ups
Results
View this photo
View this photo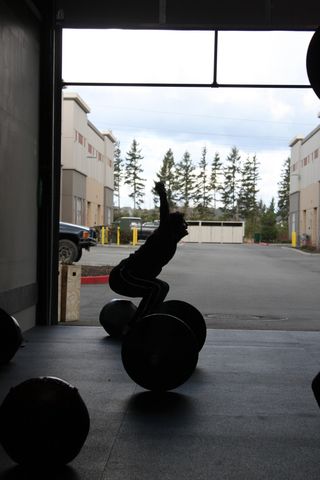 It's not often I read an informative and balanced article on CrossFit for what it is, how it works, what the risks are if done wrong, and what attratcs people to it. This one does a good job of explaining it right. Plus they quoted one of our favorite peeps, Nadia from CrossFit Belltown!
"Addicted to CrossFit" by Dana Thompson, Seattle Women Magazine
Moe leading the class through the Burgener Warm-up and some Snatch practice: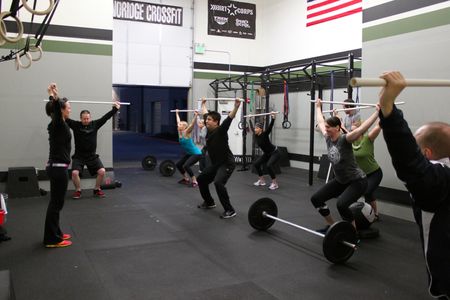 Coach Burgener coaching the full Burgener warm-up like only he can:
Watch it, memorize it, practice it. Everyday. Before or after your warm-up. Watch your technique improve on overhead squats and snatches.