Strength WOD:
3-3-2-2-1-1-1
Snatch (Squat)
* Touch and Go
Conditioning:
3 Rounds for time of:
400m Run
30 Overhead Squats (75#/55#)
21 Pull-ups
Results
View this photo
View this photo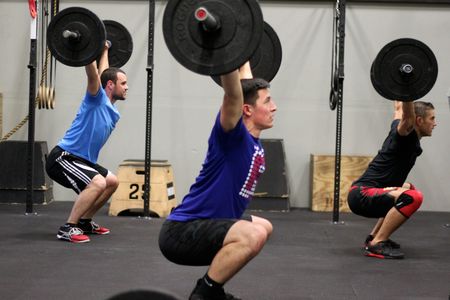 On Saturday CrossFit Marysville is hosting a workout fundraiser for the families of the victims of the shootings that occurred recently at Marysville-Pilchuk High School. If you want to attend then details are here for the event. Mark has also left an envelope at the box on the front counter for anyone wanting to donate and he will deliver it on Saturday.
CrossFit Invitational Is Coming
Rich Froning's Plan for Redemption