Strength WOD:
3/3/3/3/3
Power Snatch (Find your 3RM "Rep Max")
Checkout WOD:
5 Rounds for Time of:
10 Burpees
5 Power Snatch (95#/65#)
Results
View this photo
View this photo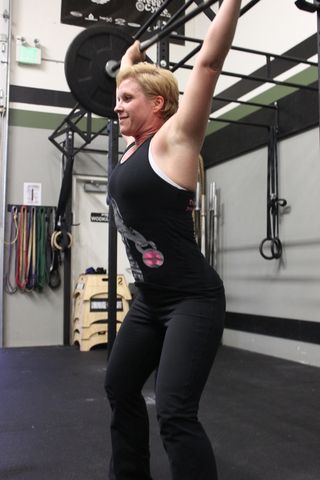 The power snatch. Explode, extend and turn those wrists over as you land in a 3/4 or 1/2 squat. Foot placement, elbows out, hook grip, and back angle are all important. Keeping the barbell close and bending the elbows late as you aggressively shrug and pull under the bar and land with locked out arms. This is not the muscle snatch. Ending up in a "press out" is not training the power snatch. Drop the load, regroup and work the endless cues, speed and position needed to become truly proficient in this lift. Here's a video demo.
The afternoon class was all about snatches!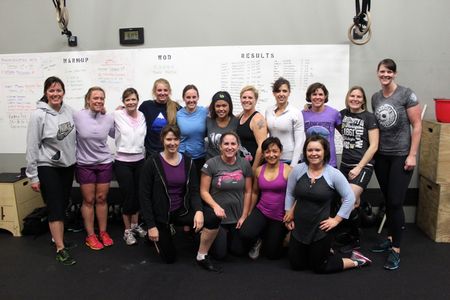 These guys know their snatches:
Kendrick Farris and Chad Vaughn Earn First Medals for Team USA at Pan Am Games: USA Weightlifting
Upcoming Events:
On Saturday November 12th there are two local events. One is a CrossFit / Strongman competition at Rainier CrossFit and the other is the Snoqualmie Ridge Turkey Trot. Our plan is to divide and conquer between these two events plus how we run one WOD time (No Advanced RX Class that day). Stay tuned! 
Details:
Rainier CrossFit's Strongest Man and Woman 6 is on Saturday, November 12th. Event details coming soon but it will run all day. This event is a blend of Strongman and CrossFit components for some fun workouts. RCF donates the proceeds to Fragile X Research which benefits a very important cause to them and their son Casey. 
Go to the link above and register to compete! Mark is already signed up. A couple others mentioned they are interested. If you are planning to compete then let us know.
2011 Snoqualmie Ridge Turkey Trot 5k and Kids 1k at 9am. Several are planning to run (kids included). Wear your SRCF shirts, take a pre-race picture and run wild! If you run the race and want to come watch the Strongest Man and Woman event then head on down. We can get you details.