Main Class:
As a Team of 2, Complete 2 rounds for time of:
1200m Row
100 Air Squats
40 Power Snatches (115#/75#)
30 Push-up (hand release)
20 Up And Over Box Jumps (24″/20″)
* Split reps evenly for each exercise but alternate work with your partner
Advanced RX Class:
Strength WOD:
Every Minute On the Minute for 11 Minutes complete:
2 Snatches (Full) * not touch and go 
For time:
1000m Row
80 Air Squats
400m Run
40 Power Snatches (Choose load)
Results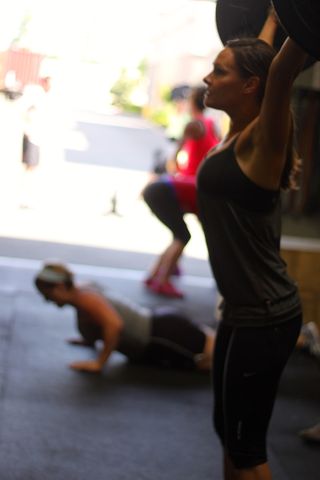 "Happy Father's Day, CrossFit Dads" – [ipod] [mov] [HD mov]
CrossFit for Hope: Cures
: Sign up for "Hope" to help raise funds for cures for catastrophic children's illnesses and plan on completing the Hope WOD on Saturday, July 6th. This WOD is similar to "Fight Gone Bad" onlyh with different movements, as well as this one is a fundraiser designed to help charities that impact sick kids. Let's try to raise a good amount as a gym!
Watch this video of an inspiring young woman who is the face of Hope: "Kate Foster At The Central East Regional" – [video]