Strength WOD:
1-1-1-1-1-1-1
Snatch
* Full, scale to power or hang position
Conditioning WOD:
Each Individual Run for time:
Max Effort 800m Run 
4 min. rest
Max Effort 400m Run 
3 min. rest 
Max Effort 200m Run 
Results
View this photo
View this photo
High "Ten" to Deb for her PR: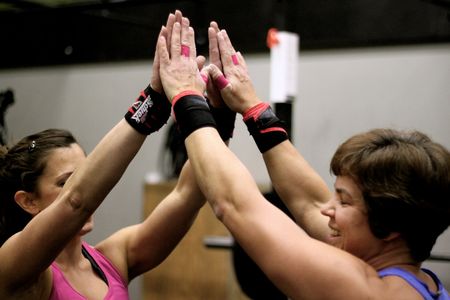 Happy Snatch PR day! Today was running sprint conditioning, when our weather finally turns we will see some rowing sprints similar to today.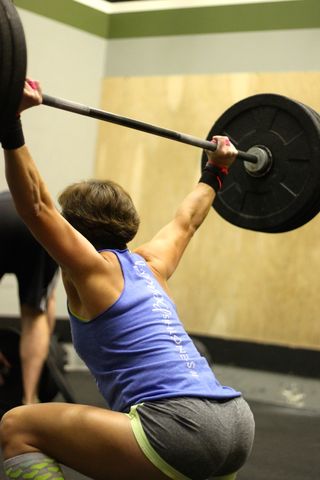 Congrats to Lindsay and Kyle who completed their CrossFit Level 1 Seminar this past weekend!  
OnRamp Schedule:
Our next OnRamp begins Tuesday, November 5th. There are currently a few slots remaining. If you know of someone who is wanting to sign up tell them to email us ASAP for details/registration.
The CrossFit Games on ESPN continue tomorrow, Wednesday, October 16th, at 8 p.m. ET / 5 p.m. PT.
6 a.m. workout from the CrossFit Trainers Summit – video [ipod] [mov] [HD mov]