5 Rounds for time:
15 Power Snatch (95#/65#)
400m Run
Results
View this photo
View this photo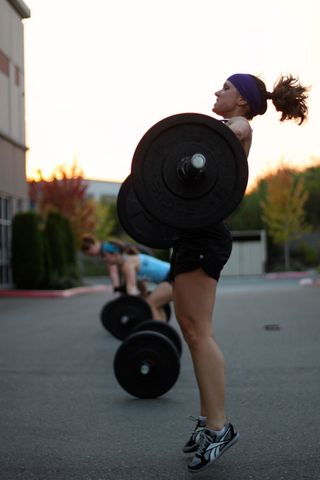 Nancy is a benchmark similar to today's WOD only the run is first and overhead squats are the exercise instead of power snatches. Either way a tough workout and a gasser.
Attention dudes: If you want SRCF Fight Shorts then see the post below this and you have until tomorrow to order your size. 
Notes:
This is what makes the CrossFit community amazing: Working Wounded Games: The first CrossFit competition designed for amputees and severely wounded veterans. 
Nutrition: "Cooking a Breakfast Gallimaufry" with Nick Massie, CrossFit Journalvideo [wmv] [mov] [HD mov]