Split Jerk 3-2-2-2-1-1-1-1
Split Jerk 3-2-2-2-1-1-1-1
Use the heaviest weight you can for each set.
Rest as needed between sets.
3 RFT: Double Unders, Air Squats and Row (calories)
3 rounds for time of:
75 Double Unders
50 Air Squats
25 Row (calories)
BTWB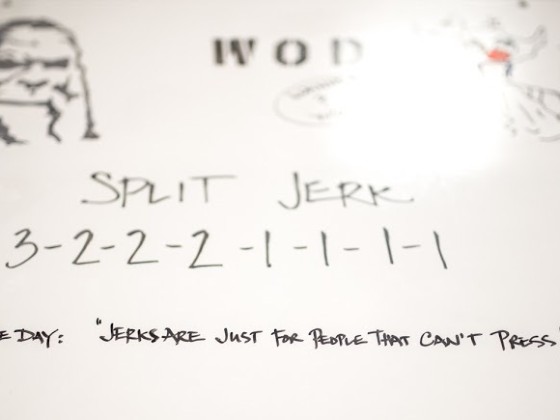 Quote of the day by Ollie.
We are one week away from the SRCF Halloween Party next Saturday at 7:30pm!  Go get your costumes, find a sitter and plan to bring a dish!
Photos by @robcwilson
2015 Reebok CrossFit Games to Air on TV