Strength WOD:
20 Minutes to find a 1RM
Hang Snatch (Squat)
Conditioning WOD:
3 Rounds for time:
10 Ground to Overhead (95#/65#)
200 yd Shuttle sprint, 50 yards there and back twice
Results
View this photo
View this photo
Snatch Your Face Off!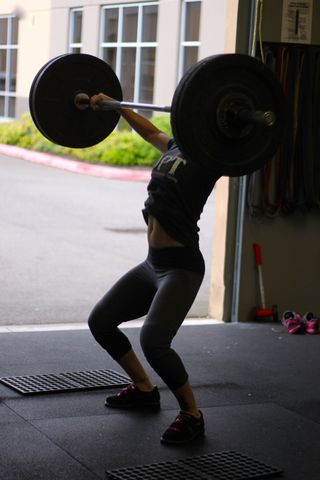 * "SQT" stands for SEAL Qualification Training.
SQT WOD Demo with Chris Spealler – video [wmv] [mov]
Regional Preview: Week 3 – [video]
Hope For Cures Workout, July 6th, 2013
Please watch this. "I Need to Finish This" with Kate Foster – [video]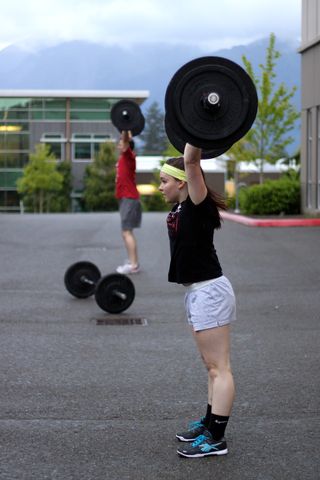 Schedule Update:
Friday and Saturday (5/31 – 6/1) we are CLOSED for the Northwest Regionals.
No classes on either day! 
All are welcome to come watch the Games for our Region and to cheer on Mark as he competes individually among the top CrossFitters in Washington, Oregon, Idaho, Alaska and Montana.
The venue is the ShoWare Arena in Kent. Heat times can be found here so you can know when Mark (or any other athletes) goes. The top 3 men, women and teams will earn a spot to the CrossFit Games in July at the Stub Hub Arena in Los Angeles.
You can buy your Regional tickets at the door or online. If you come then look for the rest of the SRCF Crew!
Good luck Coach Mark Shark!