Squat Clean & Jerk 1-1-1-1-1
Squat Clean & Jerk 1-1-1-1-1
Use the heaviest weight you can for each set.
Rest as needed between sets.
AMRAP 10 mins: Clean & Jerks and Lateral Burpees
Complete as many rounds as possible in 10 mins of:
3 Clean & Jerks (155#/105#)
6 Lateral Burpee (Over Barbell)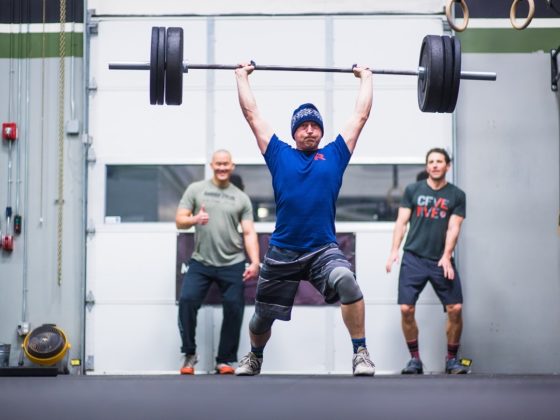 Photo by @robcwilson
The 2017 CrossFit Games Open begins Feb. 23.
The Open is the first stage of the CrossFit Games season and the largest community event of the year. Last year we had 58 people register.  Let's break 60 this year!
Are you ready? Registration for the Open begins Jan. 12, 2017.
2017 Reebok CrossFit Games Season Schedule