Strength WOD:
Every minute on the minute (EMOM) for 10 minutes complete:
5 Front Squats – unbroken (135#/95#)
* If you miss a round in a minute, then complete the set and rest next minute. Post total rounds completed.
Checkout WOD:
3 Rounds for time of:
400m Run
25 AbMat Sit-ups 
Rest 90 Seconds
Results
View this photo
View this photo
Roll out then squat: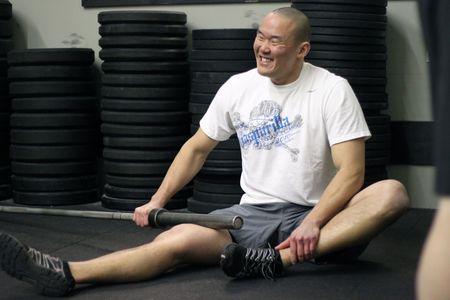 One version of the history of the burpee: Reebok Crossfit Games: History of the Burpee
Join hosts Rory McKernan, Pat Sherwood, and Miranda Oldroydas they discuss the first week of the Open. 
Team Purple: