Strength WOD:
5-5-5
Back Squat
Conditioning WOD:
For time: 
400m Run
30 Back Squats (95#/65#)
400m Run
20 Front Squats (95#/65#)
400m Run
10 Overhead Squats (95#/65#)
Results
View this photo
View this photo
View this photo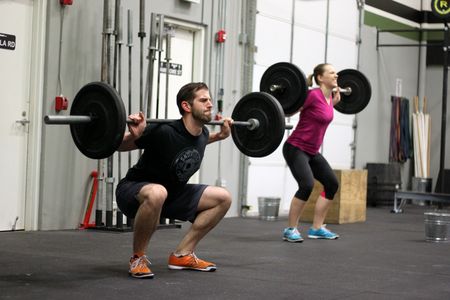 Open WOD 14.3 has been announced and we will be running this tomorrow for all classes. Good thing I programmed deadlifts yesterday…
Pack your shin skins, grab your belt, and for God's sake please don't lift like Stacie Tovar when you deadlift! (If you are wondering what that looks like then the picture below shows what not to do on the right hand side)
Focus on finding a solid set position every time, shoulders over the bar and lats "on", maintain a neutral neck and then push through the floor. Squeeze your butt and push your hips open as you clear the knees. At the top the shoulders, hips and knees should all be open.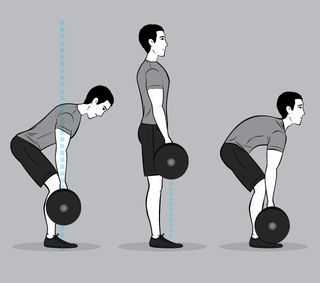 5 Reasons Why Deadlifts Are Killing Your Lower Back stronglifts.com
Watch Live Footage of Stacie Tovar vs. Alessandra Pichelli on Workout 14.3 on the CrossFit Games site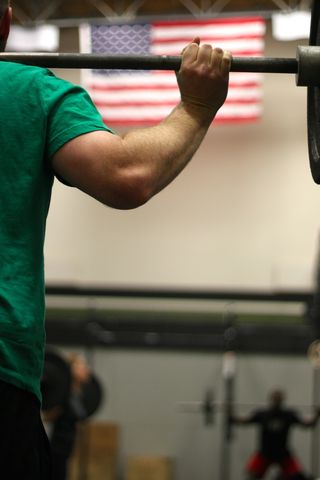 Notes:
March OnRamp wraps up this Saturday and the schedule for next month's will move up a week due to Spring Break schedules.
April On Ramp Schedule:
Tuesday, March 25 at 7:00 pm
Thursday, March 27 at 7:00 pm
Saturday, March 29 at 8:30 am
Tuesday, April 1 at 7:00 pm
Thursday, April 3 at 7:00 pm
Saturday, April 5 at 8:30 am
Contact us to sign up and reserve your spot!