Strength WOD:
5-5-5-5-5
Front Squat
Conditioning WOD:
For time:
4 Rope Climbs (15′)
200m Run
1 Front Squat (185#/135#) 
3 Rope Climbs
200m Run
2 Front Squats 
2 Rope Climbs 
200m Run
3 Front Squats 
1 Rope Climb 
200m Run
4 Front Squats 
* Must clean bar from ground; no racks
Results
View this photo
View this photo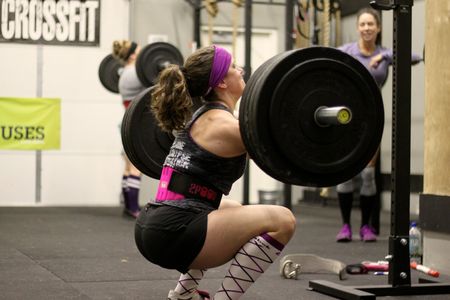 Congrats to Luanne who PR'd her first rope climb and did some in a WOD tonight. The 0630 class also set a PR today with 11 people! Maybe I should make every Thursday include rope climbs.
The events have been announced: The 2013 CrossFit Invitational – Event Announcement