Strength WOD:
1RM Back Squat
20 Minutes to find your max
Then Complete:
1RM Shoulder Press
15 Minutes to find your max
Results
View this photo
View this photo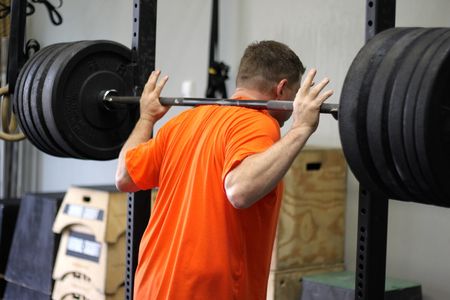 Quote of the Day: "Does it even feel hard down there?" "Oh no." ~ Lindsay catching herself in a "that's what she said" moment to Greg M. while he was back squatting with plenty left in the tank. 
Time for setting a new baseline for our raw strength as summer starts. We have worked a lot over the past couple months on the Oly lifts, overhead lifts, and several cycles of back squats from 3 rep to 20 rep maxes. It paid off as the PR bell rang all day long and nearly everyone either hit a PR on their back squat or their press. Or both. Form has improved for many on both the high bar and the low bar back squat technique. There will be more strength testing later this week. 
We sadly say goodbye to Cristin who is moving down south to the Tacoma area and will be finding a new affiliate. We are sad to see you go but will look forward to some drop-in's!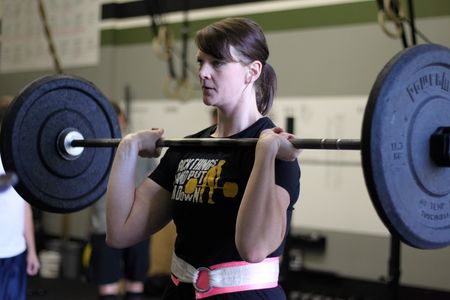 Tomorrow there will only be two classes for the 4th of July. One at 0930 and one at 1030. We will run waves as needed to get everyone through. Prepare to get a little "dirty"…
Get the scoop on the scoring system that will be used this year at the Games: "Information and Display Systems Tour" CrossFit Games