5 rounds for time:
250m Row
10 Deadlifts (225#/155#)
30 AbMat Sit-Ups
Results
View this photo
View this photo
Welcome to Pat's Wheelhouse. Training continues for the Masters: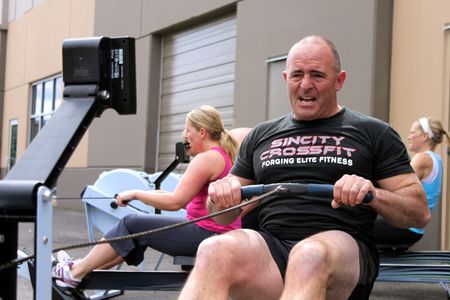 Quote of the Day: "Free Range chicken ain't free and that ain't no range. Chickens are incarcerated; some are more feces pecking, death row toxic than others." ~ Ted Nugent (my crazy uncle)
Finally the sun appears. This weekend we will likely return to the usual of showers interrupted by periods of rain alternating with shitty cold, bone chilling drizzle.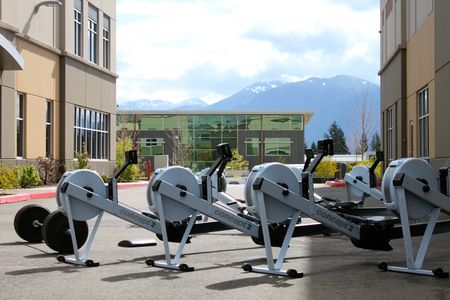 Do you have a WOD you want to see again or for a first time? It could be a benchmark, Hero, strength, team, main site, or one we have done here. I won't promise we will do it soon but will work it into the programming if we haven't done it recently. Post to comments.
Notes:
Josh H. made the CF Affiliate Blog today!
This may become my next drink of choice for the summer (besides my year round drink of choice – Ana's house margarita): Caveman Cocktail – Seaside Kitchen
Highlights from "Helen Meets Grace", Mammograms In Action fundraiser – video [wmv] [mov]
Kids copy what they see: