Michelle is completing her CrossFit Kids certification today! Our goal is to then launch a trial program in August. Stay tuned. Same Bat-time, same Bat-channel…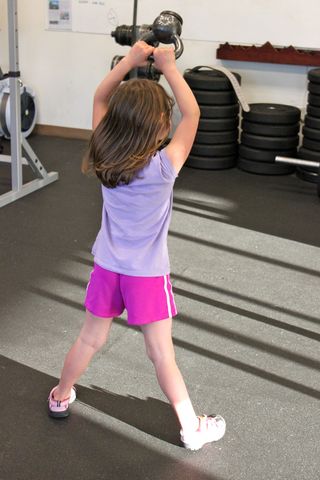 Can't go to the CrossFit Games? Want to watch?
There will be a live HD webcast of the Games on the internets and it will be free! On Thursday 7/15 at 6pm Pacific there will be a 30 minute preview show and event coverage will start Friday at 8:45am. Read more here and we will publish the link to the viewer when it's available.
Ring Handstand Push-ups demo:
WOD:
5 Rounds for time of
5 Deadlift (Fat Bar 338#)
5 Ring HSPU