As Many Rounds As Possible in 15 Minutes (AMRAP):
200m Run  
12 Kettlebell Swings (53#/35#) 
9 Front Squats (115#/75#)
Results
View this photo
View this photo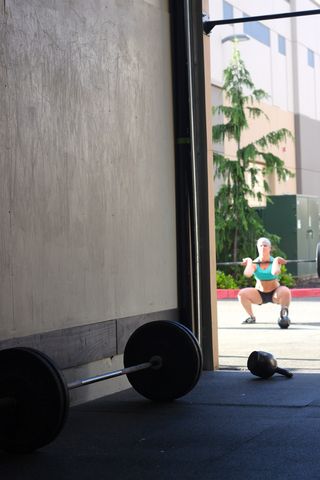 Quote of the day: "All life demands struggle. Those who have everything given to them become lazy, selfish, and insensitive to the real values of life. The very striving and hard work that we so constantly try to avoid is the major building block in the person we are today."
~ Pope Paul VI
In CrossFit the "American" style kettlebell swing is the norm. This is the swing that ends overhead. In the sport and use of KB's, there are swings to eye level (Russian Swing) or shoulder level as well as other types of KB movements (snatch, clean and jerk, one arm swing, etc). If you're curious to why we swing overhead, then read it here.
The "American" kettlebell swing ends overhead with the bell straight in line with the shoulders, hips and heels with no hyperextension of the back, pointed to the sky.
Front Rack: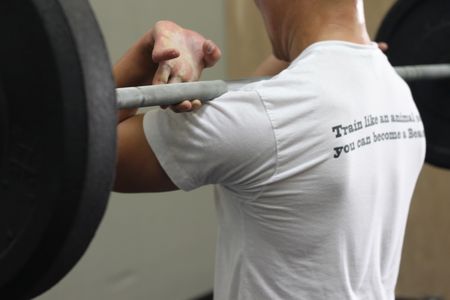 A good front rack position for squatting or cleaning will have the elbows up high, hands outside of shoulders with loose fingers, and the bar resting on the shoulders and upper chest. 
Partner stretching. Grab a buddy and stretch the shoulders and back.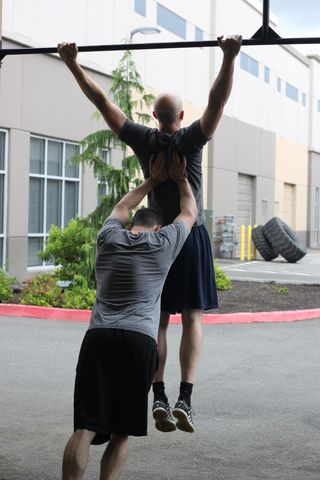 Video: "Sixth for Speal": CrossFit Games
"The Clean" with Miranda Oldroyd and Zach Forrest – video [wmv] [mov] [HD mov]