For time:
400m Run
21 Thrusters (95#/65#)
21 Pull-ups
300m Run
15 Thrusters
15 Pull-ups
200m Run
9 Thrusters
9 Pull-ups
Results
View this photo
View this photo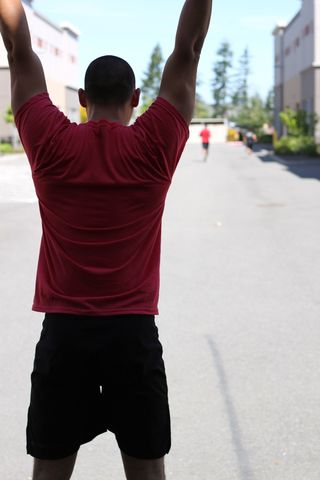 A little twist on "Fran" today by adding in some running in the sunshine. Who is sore from the OH Carries on Saturday? My quads and shoulders are smoked!
Announcements:
Friday June 1st at 7pm (after Regionals) we will tentatively run a group through the Adv RX Test. Sign up on the whiteboard for taking the test. Only 4 spots are open. Athletes should feel very comfortable with the movements and test to sign up.
We are now less than 2 weeks away from the CF Games Northwest Regionals which will be held at the Puyallup Fairgrounds from May 25-27. The top men, women, and teams from the Open for our region (WA, OR, AK, ID, MT) will all throw down for 6 brutal WOD's over Friday, Saturday and Sunday. Coach Mark will be representing SRCF for the second year in a row and we will be closed on Friday (5/25) and Saturday (5/26). This means no classes for those two days. 
Come on down to watch Regionals, support Mark and enjoy CrossFit as fans. You won't be disappointed. Tickets for Regionals can be purchased here.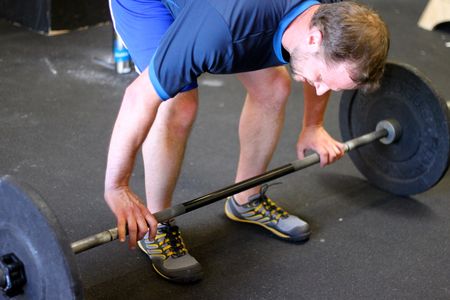 Video of the reigning CF Games Mens Champ from the Central Easy Regional Snatch Ladder (WOD #5): CrossFit Games Regionals 2012 – Rich Froning Snatch Ladder
Nutrition. The cornerstone to health. Combine it with CrossFit and you will realize changes in body composition and weight loss. Ignore it and slow your progress. Watch Part 1 of this transformation.
"Killing The Fat Man: Episode 1", free CrossFit Journal video [wmv] [mov] [HD mov]