Partner Up and Complete As Many Reps As Possible in 18 Minutes of the Bear Complex:
Power Clean (95#/65#)
Front Squat 
Push Press 
Back Squat 
Push Press  
* Advanced RX Option scale up to 135#/95#
Rules: 
One bar per team, athlete must complete one full Bear Complex before putting the bar down. Alternate after each complex. 
If you fail at any point during the Complex and drop the bar the "rep" does not count. 
You must power clean the bar to full standing position before squatting the weight. (Deadlift to Hang Power Clean) is allowed.
Results 
Sean has problems sitting still. See below. (Not photoshopped)
Spearfish Attack: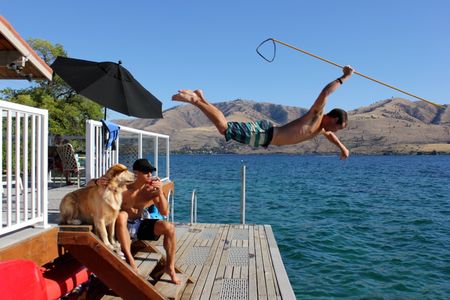 Spear Stand: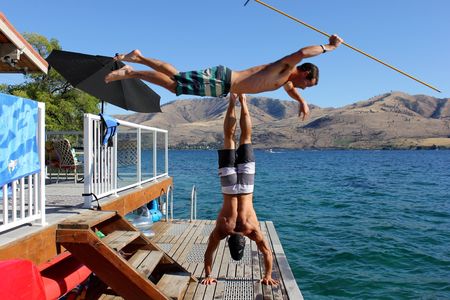 Overcoming adversity: "Resilient: Brig Edwards" ~ CrossFit Games
"Cooking Honey Sesame Chicken Thighs" with Nick Massie, free CrossFit Journal video [wmv] [mov] [HD mov]