In teams of 2 complete for time:
250 Kettlebell Swings (53#/35#)
Begin the minute with 1 team member completing 10 air squats then completes as many KB swings as possible. At top of next minute other partner does 10 squats and performs as many KB swings as possible. Alternate each minute until the team has reached 250 swings.
Results
View this photo
View this photo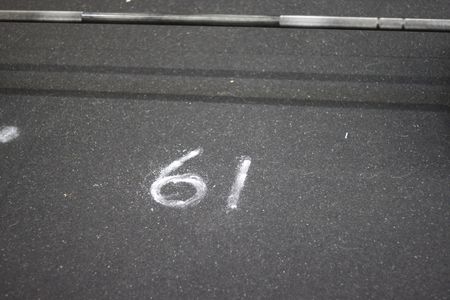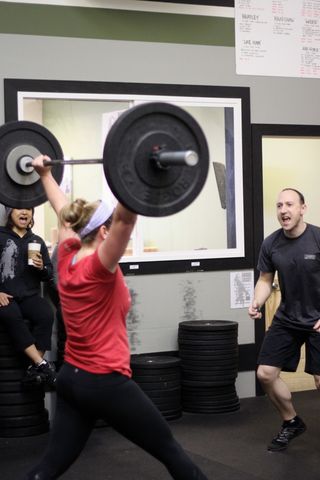 After the Team WOD on Saturday we ran a group through the Open WOD. I missed it but heard how energetic, supportive, and inspiring it was. Looking through the pics that Lucy captured for us (thanks Lucy!) I could see that and more. 
This week was a rough one. Between both of us and the kiddo getting sick, a rough work schedule, and the race against the Sunday deadline to put off 12.2 as long as possible to feel better it sucked the fun out of it. Now that it's behind us I am ready to see what's in store this week and excited for another week of training and testing as well as the start to our next OnRamp group. 
Congrats to Coach Moe for completing the CF Kids Trainer Course this weekend as well as Coach Rona who I neglected to call out for completing the CF Movement and Mobility Trainer Course last weekend. Great to see our coaches commit to making themselves better!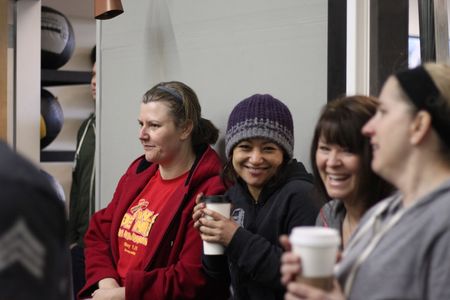 Video: 
Annie T. Gets 109 Reps on Open WOD 12.2: CF Games
Lindsay Valenzuela's 108 Snatches