In Teams of 2 Complete for Time:
300 Wallballs (20#/14# to a 10'/9′ line)
* Partition Reps as needed
** Medball cannot hit the ground or team incurs a 5 burpee penalty during the WOD
Results
Tag Teams: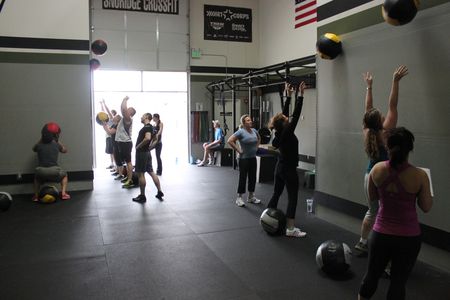 Another great Saturday and a tough Team WOD that everyone crushed. Minimal burpees!
Notes:
HyperFit USA – "DFL" (or Dead F*cking Last)
Good read and reminder. It doesn't matter where you finish, it's just that you finish with integrity and gave it a solid effort. Leave the gym better than when you walked in. Head high and be proud, this stuff is hard.