Main Class:
As a team of 2 complete:
Team version of "Morrison" (Hero WOD usually done solo)
50-40-30-20-10 Rep rounds for time of:
Wall Balls (20#/14#)
Box Jumps (24″/20″)
Kettlebell Swings (53#/35#)
U.S. Army Specialist Scott Morrison, 23, of Blue Ash, Ohio, assigned to 584th Mobility Augmentation Company, 20th Engineer Battalion, 36th Engineer Brigade, based out of Fort Hood, Texas, died on September 26, 2010, from injuries suffered on September 25 when insurgents in Kandahar, Afghanistan attacked his vehicle with an improvised explosive device. He is survived by his father Donald, mother Susan, brother Gary, and sister Katie.
* Break up reps with partner; alternate work. 
Advanced RX Class: 
Strength WOD:
Every Minute On the Minute (EMOM) for 10 Minutes:
1 Clean & Jerk (choose load)
Conditioning WOD:
For time:
100 Double-Unders
5 Clean & Jerks (205#/135#)
75 Double-Unders
5 Clean & Jerks (185#/125#)
50 Double-Unders
5 Clean & Jerks (165#/115#)
* Clean and Jerk should be full cleans and either split or push jerk
Results
View this photo
View this photo
C2B pull-ups: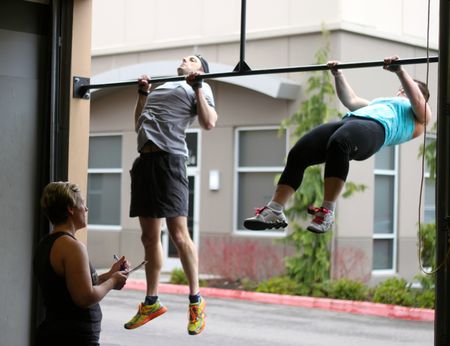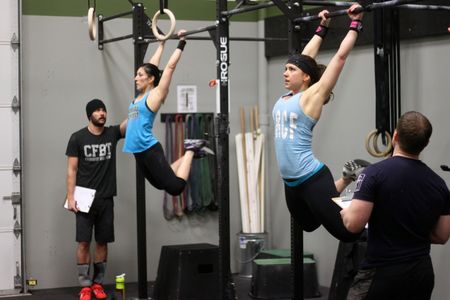 If you haven't submitted your 14.2 Open Score then do it TODAY! Deadline is Monday at 5pm PST.
The CrossFit Tour: Competition in Kiwi Country – CrossFit Journal videos: 
Hang Snatch Event [ipod] [mov] [HD mov] 
CrossFit Total [ipod] [mov] [HD mov] 
Fran Tiebreaker [ipod] [mov] [HD mov]