Team WOD: Burpee To Plate, Deadlifts, Wall Balls
Work in teams of two.
Complete as many rounds as possible in 18 mins of:
6 Burpee To Plates 45# bumper)
9 Deadlifts (185#/135#)
12 Wall Balls (20#/14#)
Post total rounds.
* Alternate exercises: Team member 1 starts with burpees. When he/she reaches 6 Burpees to Plate, team member 2 starts the DL. When he/she finishes 9 DL, team member 1 starts the 12 WB, continuing alternating each exercise.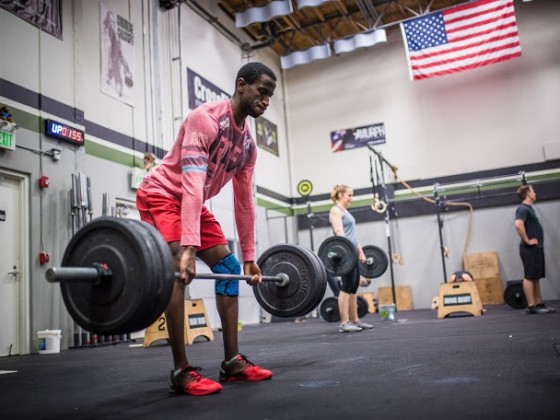 Photo by @robcwilson
Holiday Schedule:
12/24: AM Classes ONLY. (8:30, 9:30 and 10:30 classes)

All other classes cancelled

12/25 and 12/26: CLOSED Friday and Saturday.

Santa for time! Merry Christmas!

12/28 to 12/30: Normal schedule Monday through Wednesday
Stay tuned for New Year's week schedule
On Christmas Eve (Thursday) we will run our Annual "12 Days of Christmas WOD".  Sign-ups will be done for the 8:30, 9:30 and 10:30 classes to ensure a smoother wave each hour.  Wear an ugly or fashion forward Christmas sweater, shirt, hat, or whatever!
Please sign up on the whiteboard for your class time.