4 Rounds for Time:
50m Walking Lunges
50 Sit-ups
Today, Saturday and Monday we are closed! We are at the 2010 CrossFit Games!
We are in LA watching the Games at the Home Depot Center. Stay tuned for updates and check the Games site for the latest. Also you can watch a live feed on the right hand side of this page.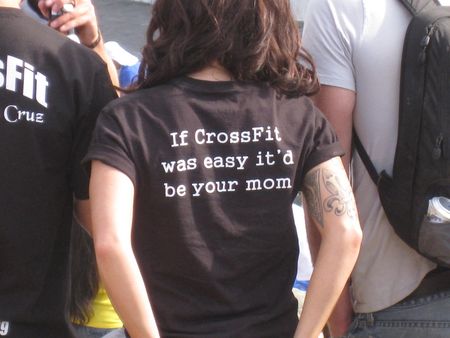 Watch The History of the CrossFit Games [free video download on the CF Journal]
Saturday 7/17 WOD: 10am at Swenson Park (over in Deer Park off Snoqualmie Parkway and Swenson Dr.) Curtis will be leading a team WOD. Show up and have some fun! Meet on the basketball court. Post to comments or let Curtis know if you are in!