Max Rounds in 3 Min. of:
3 Power Cleans (135#/95#)
6 Push-ups
9 Squats
Rest 1 minute. Repeat for 5 Cycles.  
Complete as many rounds as possible in each cycle.  Goal is to maintain the max number of rounds across the 5 cycles. Score total rounds. Partials do not count.
Results
View this photo
View this photo
Coach Ziggy keeping a close eye on everything and everyone: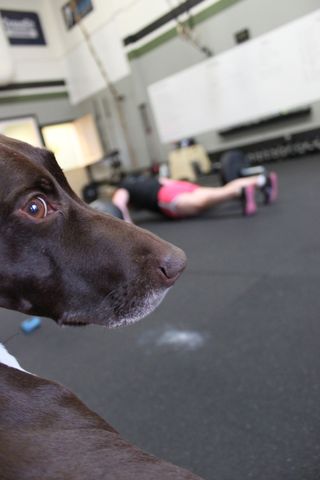 Schedule notes:
Don't forget we now have 0830 class every Wednesday with Michelle!
Sign up for Movement and Mobility Class this Wednesday at 7pm and EVERY Wednesday for the month of July with Rona! It's included for unlimited members and if you are a 2 x week member it's $10 per class. (If you can't sign up for some reason online no worries just show up)
Justin ensures the shoulders drop below the elbows in the push-up: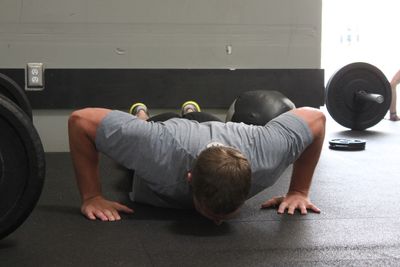 Notes:
We are getting closer to the Games. Who will win? Who knows. One thing I do know is this guy will do very well again.
"One Goal" with Mikko Salo – video [wmv] [mov]
Thanks to Judges and Volunteers – CrossFit Games website
Are you looking for shoes that are good to CrossFit in? Here's one great resource with lots to choose from. The ShoeMart CrossFit store