Three WOD's today!
Every Minute on the Minute complete the following:
Open one present or sing a Christmas carol
As Many Rounds As Possible:
Eat a plate of Christmas dinner
For time:
DO YOUR BURPEES! ALL 30 OF THEM!
Looks like Santa had help last night from Squatch…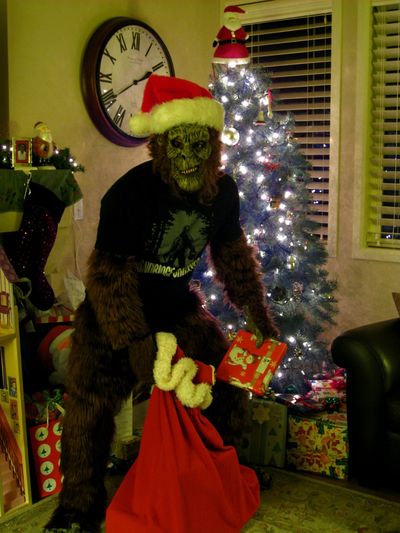 Remember the box is closed until Monday.