Strength WOD:
30 Minutes to find a 1RM
Clean & Jerk
Checkout WOD:
2 Rounds for time:
20 Toes-to-bar
20 AbMat Sit-ups
20 Overhead Sit-ups (35#/15#)
Results
View this photo
View this photo
View this photo
Tuesday was a great day. Not only were there a bunch of PR's on C&J's throughout the day there was also a very cool drop-in visitor in the afternoon classes. Jenny LaBaw, 2 times CrossFit Games competitor in 2011 (6th place overall) and 2012 dropped in for the 6pm class! That is certainly no everyday drop-in visitor.
Jenny LaBaw 2012 Games obstacle course:
(all pictures from games.crossfit.com)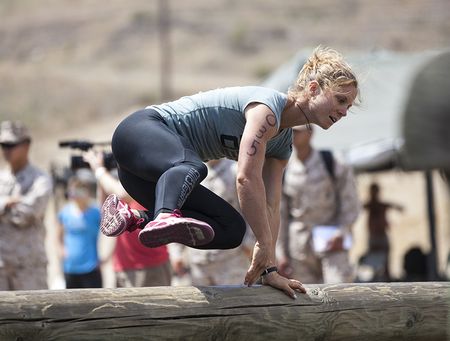 Unfortunately I wasn't there to meet her but Michelle said she was extremely friendly, cheered others on, took pictures and paid a very nice compliment to our gym by saying "I've been to a lot of boxes and this place is so friendly and really inviting." That is a testament to the community within our affiliate and the way everyone welcomes new people and treats others. Thanks Squatchers for making our gym a place to be proud of!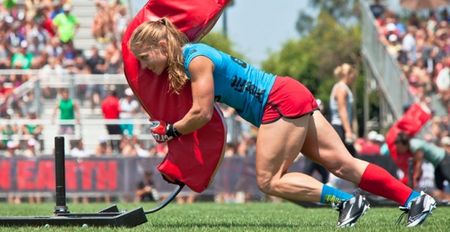 Jenny LaBaw: Unity of Mind and Body | CrossFit Games