Strength WOD:
Complete the following Complex EMOM (Every Minute On the Minute) for 10 minutes:
1 Power Snatch
1 Snatch Balance
1 Overhead Squat
* Use same load for all 10 minutes
Conditioning WOD:
As Many Rounds As Possible in 12 Minutes of:
100m Run
5 Power Snatch (115#/75#) 
7 Up and Over Box Jumps (24″/20″)
Results
View this photo
View this photo
View this photo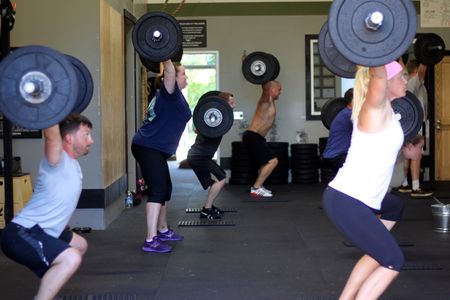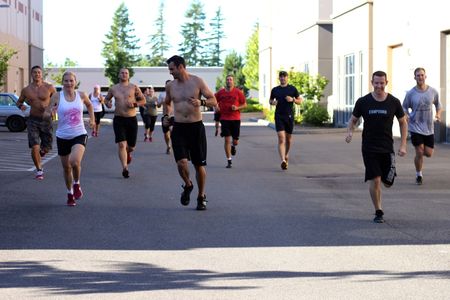 Did you know you can watch the Masters Events at the CrossFit Games for free each day? Go here to see live streams or watch archived footage.
For all the media details see the Media Coverage page.
If you haven't seen the below schedule updates for later this week through Monday then you get a no rep for clearly living under a bumper plate.
Modified class schedule for the Games that starts this Thursday through Monday.
**If you don't see a time listed below for that day then those classes are CANCELLED!**
Official SRCF Class Schedule with Coach Moe during the CF Games:
7/25: Thursday        11:30am, 5pm, 6pm, 7pm Classes ONLY
7/26: Friday            11:30am, 5pm, 6pm Classes ONLY
7/27: Saturday        9:30am Class ONLY
7/29: Monday          11:30am, 5pm, 6pm, 7pm Classes ONLY
CrossFit Games:
How Do You Beat Rich Froning? – [video]
Row Demo with Nicole Carroll and Brian Chontosh – [video]