For Time:  
26 Double-Unders
26 "Gobble Gobble" Goblet Squats (53#/35#)
26 Kettlebell Swings (53#/35#)
26 "Burp"- ees
26 AbMat Sit-ups
26 Pull-ups
26 Superman (AbMat Back Extension)
26 Wall Balls (20#/14#)
26 Dumbbell Push Press (40#/25#)
26 Double-Unders
Results
Compare to Previous Results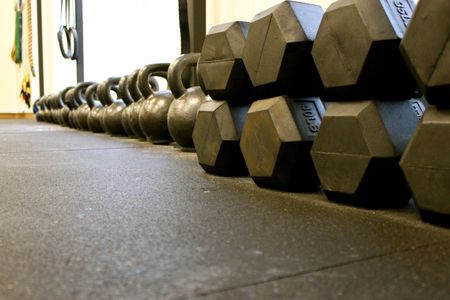 Happy Thanksgiving everyone! As I sit here this morning on my rest day in my comfy chair sipping hot java I can't help but think about those of you who were "trimming the turkey" with Coach Moe and feel a little guilty for not being there. However family time for us is just as important as workout time. This year's version was still 26 reps (to compare your results with last year) but due to snow and ice the runs were replaced with double-unders. Nothing like a WOD before the feast of turkey, mashed sweet potatoes, and paleo pumpkin pie goodness! 
Michelle and I would like to give thanks to Moe, Mark and Jeremy for coaching and teaching in our box. Your passion for CrossFit shows and your love of training is exemplified in every WOD you run. We are thankful to each and every athlete, client, and friend in our SnoRidge CrossFit community. Each one of you choosing to come into our box every day to get fitter forges an elite community and enables us to continue to slowly grow it and our business. You are SnoRidge CrossFit. We are extremely grateful for that. We hope you enjoy this day with friends, family or loved ones.
Same turkey time, same turkey channel tomorrow!
Notes:
Friday: Normal 0930 and 1130 AM class schedule; there will be NO 5pm Class
Saturday: Normal 10am class; No separate Sectionals Training WOD time due to the Kids Marathon
Jeremy visiting Desert CrossFit: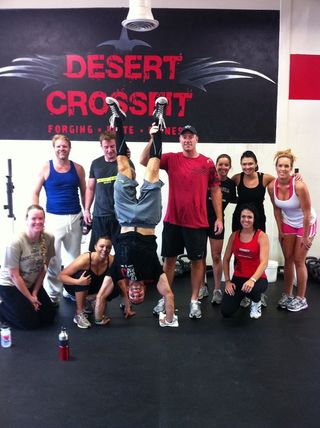 Congrats to Jeremy O. on his 4 minute plus "Fran" PR today! He clocked in a 5:42 while on vacation!