Strength WOD:
5-3-3-1-1-1
Front Squat
Conditioning WOD:
For time:
1000m Row
Then Complete 3 rounds of: 
7 Handstand Push-ups
7 Hang Power Cleans (135#/95#) 
7 Front Squats (135#/95#) 
Results
View this photo
View this photo
View this photo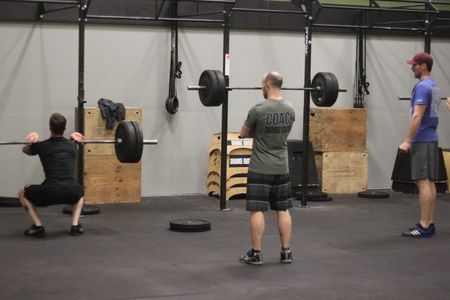 Next Monday  2/24 we will be re-testing the "Stop the Slop Performance WOD". Yes it is much later than we wanted to but the gym construction/expansion kinda messed that up. We now have the pull-up rig back up and rather than just test this week we wanted to program a couple opportunities since late last week to get everyone back to some pull-up work. If you bought into the challenge than don't miss the re-test! Either way don't miss the re-test!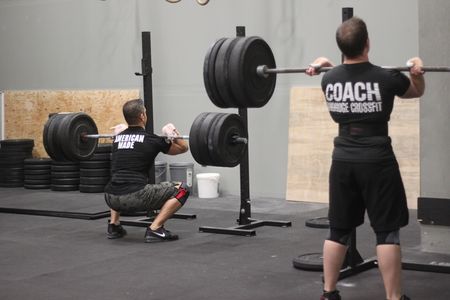 The Goal of the Open: Greg Glassman on the Open: Part 1 – [video]
March OnRamp begins on Tuesday, March 4th at 7pm! If you know someone interested then tell them to email us and get signed up before we fill up.
SCHEDULE UDPATE:
Starting Tuesday 2/18 the early AM classes will adjust their schedule.
Tuesday/Wednesday/Thursday early class will now move to a 6am start time! You read this right I said "Wednesday".
Coach Lisa and Coach Moe will alternate coaching on Wed. AM to add a 3rd class to the schedule for those who want to get their WOD in before they start their day.
This time slot is at the request of all of you in the AM crew so use it or lose it!
Class time is 6-7 am each T/W/Th