7 Rounds for time:
10 Med Ball Cleans (20#/14#)
10 Burpees
200m Run
Results
Nan way too happy mid-WOD: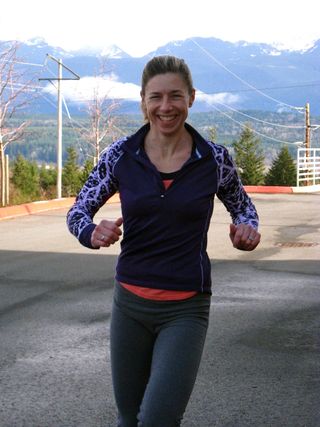 Quote of the day: From Don after looking at the whiteboard and realizing he was the only guy…
"Well I guess I beat all the guys today."
PIctures from tonights "lululemon Trunk Show" or "Break the Bank Party". Sounds like fun was had by all; even the one grandma who crashed the party:
Notes:
There will be one WOD at 10:30 tomorrow for the gang. Affiliate Team Training will be at 9am.