Happy Birthday both to Sherry and Kristy! Today is a two-fer:
Complete 2 rounds of each couplet in order for time:
"Sherry Couplet":
41 Wall Balls (20#/14#)
41 Double Unders
"Kristy Couplet":
41 Thrusters (45#/33#)
41 Good Mornings (45#/33#)
Move through both rounds of one couplet before starting the next couplet. Post total time for all 4 rounds.
Results
Sherry and Kristy:
Quotes of the day: 
After being asked if you can choose which couplet to do, I said "No you all get to do both Sherry and Kristy today". Doh!
Jorge: "What happened to women lying about their ages!"
Steph: "Thanks, that was BRUTAL… okay, seeya tomorrow!"
So I took my own advice yesterday and took a rest day. Minus my burpees. It was a wise move. I feel ready to go tomorrow. Strange how that works huh? I am also kind of surprised at how many are out of the Burpee Challenge. For those still in it you have two days to go. Day 48 means you owe 48 of them. 
Before I forget, Rob sent us an idea for new equipment. We are so excited to add these to the gym we are probably going to get rid of the barbells. This is strength training equipment; the flab busting breakthrough called ShakeWeight. Who needs anything else?  I am already programming new WOD's such as "ShakeWeight Gone Bad", "Shake it Tabata Style", and "Shake, Shake Your Booty."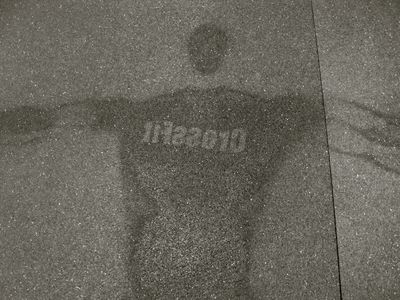 Notes:
We have a few open spots for Saturday's Olympic Lifting Coaching session at Thrush Sports Performance Center from 3:30 to 5pm. Cost is $75 (payable to Thrush) and it will be 1 1/2 hrs. of instruction mainly on the clean, squat clean, jerk, split jerk, front squat. Post to comments if you want in and haven't let us know yet.
The lululemon trunk show is in process of being organized. Tentatively plan in early February to have a ladies night at the gym to buy some junk for your trunk!