Strength WOD:
1-1-1-1-1
1 Clean (Full squat) + 1 Front Squat
Conditioning WOD:
For time:
1500m Row
Then 3 Rounds for time of:
20 Pistols (alternating legs)
25 Kettlebell Swings (53#/35#)
Results
View this photo
View this photo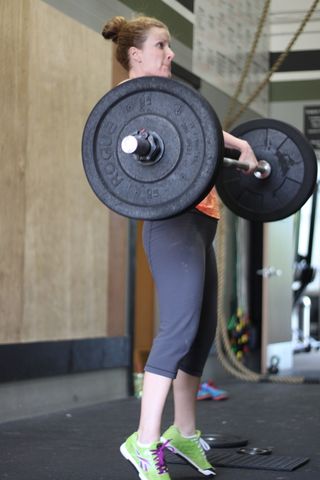 Happy birthday Mums (Michelle)! You hate squats and cleans, but like pistols and snatches. Since we just snatched, I figured three out of four isn't too bad.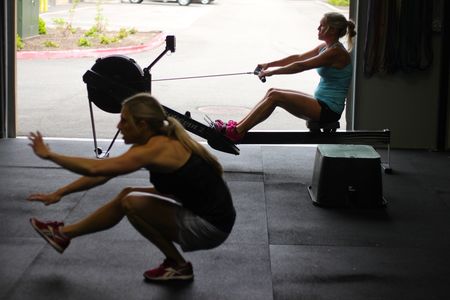 Ashley's well timed photobomb makes the main site today! Dad is proud!