Strength WOD:
Front Squat
1/1/1/1/1/1/1
Checkout WOD immediately after:
For time:
1000m Row
Then alternate 21/15/9 reps of each:
Front Squat (135#/95#)
Back Extensions (or Sub Banded Good Mornings Green: Men/Blue: Women)
Results
View this photo
View this photo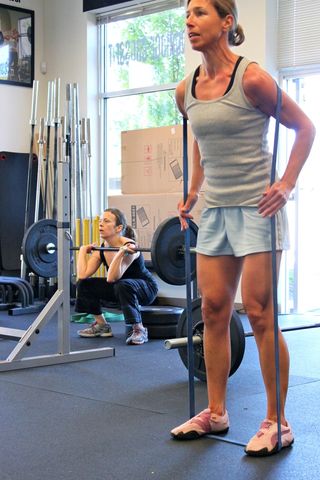 Read: "How to Front Squat with Proper Technique" from StrongLifts.com 
This article has great cues, pics, video and what "not" to do. Read up and translate it over to your squats, cleans and thrusters. One note: Unless the arms are broken, no Cross-Arm grip allowed. Ever. Period. 
Front Squatting with Mark B. (who hit 315# today!)
Back Extensions with Amanda:
Don't forget Wednesday 7:30am class with Mark!